Which Are the Best Translation Apps in 2020?
March 16, 2018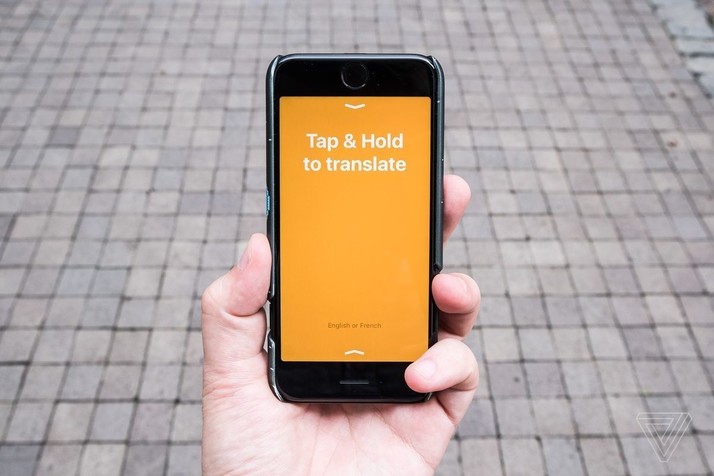 If you're traveling abroad, doing business in a foreign country, or looking to brush up on your language skills, the best language translation apps are the way to go. They're an invaluable tool that'll help you make headway much faster than your old style phrasebook, and they can make it so much easier to become fluent. We're going to make sure you find the perfect fit for you by taking a look at everything you need to know. Here goes…
When would you need translation apps?
They're really useful for a whole number of different reasons. You might be studying a foreign language at school or university and looking for someone to practice with. Perhaps you're traveling abroad and want to upgrade your phrasebook. Or you might need one to communicate with new colleagues and collaborators at work. No matter why you need one, all that matters is you find an app that you are comfortable using. Once you find one, you're already well on your way to speaking like a native. 
How do translation apps work?
There's a number of different options you need to think about. Some only do text-to-text translation which is ideal if you're studying for a test or exam. Others are built for the real world and allow you to speak directly into the microphone and have text displayed in the foreign language. There are also text apps that use the camera to read foreign language text and then translate it back into your native language. These are especially popular with people traveling to countries that use different alphabets and characters. 
The best translation apps you need to know 
No article on voice translation apps would be complete without a few recommendations, so that's exactly what you'll find next. Take a look at what we think, give it some thought, and pick the right fit for you. 
iTranslate Voice 
It's been one of the best translation apps for Android and iOS for a long time now, and it's not hard to see why. The great thing about iTranslate is it covers text-to-speech and voice-to-voice translation from the same user interface. This allows you to communicate naturally with the people around you, and it takes the stress out of thumbing through your phrasebook. 
SayHi 
With a name like that is it any wonder SayHi has made it onto our list of the apps you need to know about? It has the option to choose a male or a female voice (something which will help with your pronunciation) and it claims an impressive 95% accuracy rating when detecting speech. There are 90 languages currently supported which far exceeds most apps other than Google Translate — ideal if you want a single download you can use anywhere in the world.
It is worth knowing that a number of the languages are text-only, but that new features and languages are being added all the time. Lastly, if you're looking for translation apps, offline functionality is also worth considering. It's not included with SayHi, but the next entry on our list provides it. 
WayGo
This app offers offline translation which is ideal when you're traveling because it means you don't have to be connected to WiFi to reap the benefits. It specializes in translating Chinese, Korean, and Japanese characters using the camera as the interface. This means all you have to do is point it at what you want to read and it'll display the corresponding English text for you. Just what you need when you're traveling to Beijing or Tokyo for business. 
TripLingo
If you want to have the benefits of a phrasebook and a voice translator then this is the way to go. The user interface is easy to use and intuitive, whilst the additional cultural background and international dialing options it provides really do come in handy. This all makes it a great choice for students and travelers who want to immerse themselves in the local culture during an extended stay. 
Read also: Different challenges we face when translating idioms.
Anything else you need to know?
Whether you're traveling or studying you want to make sure you don't rely too heavily on your translation app. It's a great tool to help you out whilst you're still learning a language, but you don't want it to become your go-to forever.