Benefits of Hiring Bilingual Employees and Maintaining Their Loyalty
The trend of hiring bilingual employees is on the rise, but ironically, very few people understand the reasons for it. Because of this incomprehension, the strategies for recruiting such people are often faulty, which ends in a disaster for both the employers and the employees as they don't find what they've been looking for. The solution to the problem lies in realizing who bilingual people are and what advantages they could bring to a business. A bilingual person is someone who knows and speaks two languages freely. They understand both groups of populations and can relate to either of them depending on a situation. Knowing a language doesn't simply mean being able to speak it — it's about understanding different cultures from the perspective of an insider. Such an approach is valuable for businesses as it ensures a more efficient market targeting.
Benefits of Being Bilingual in the Workplace
There are billions of bilingual people in the world. In fact, research shows that 54% of Europeans alone know two languages. But as reality has it, only some speak potentially valuable combinations and/or have sufficient knowledge of both. For example, Russian and Ukrainian are relatively close languages, but knowing them doesn't have enough value since the majority of these people are perfectly capable of understanding each other as it is. Those who know French might speak German, but it doesn't necessarily mean that they could write fluently in it. So, only some individuals could show you the benefits of bilingual employees on their example while gaining the advantages from their role.
Due to the fact that fully bilingual people are rare, they are eligible for perks inaccessible to other workers. As reports show, they stand a chance of earning up to 20% more for their job than their monolingual colleagues because they are more successful in various tasks. Their brains work differently and in many ways, they are better equipped to handle complex challenges. Apart from better pay, there are also enhanced opportunities available. The need for bilingual employees is higher, so they face less intense competition. They are also promoted more easily since they are invaluable in a number of positions: instead of starting from zero, they get a chance to jump between the ranks. There is an additional prestige to knowing two languages, so a more favorable attitude and good reputation are almost guaranteed.
Job Options: Where Can Bilingual People Work?
There is practically a never-ending range of jobs the individuals speaking several languages could find. One of the large sectors entails online translation services as they ensure flexibility and a moderately good salary. As someone looking for employment, you could use your knowledge to connect two cultures together and help your clients understand each other. Logistics is another promising sector: you could control operations and build links with employees from different countries in a very effective way. Any international company or firm thinking about going global will want to hire bilinguals because, with their assistance, inevitable communication can pass much more smoothly. Advertising is a great example here since you could help launch campaigns and make sure they are equally engaging in both languages. So whatever industry you are interested in, you will definitely find a desirable position within it. Manager, personal assistant, HR specialist, ad exec, translator, programmer — the options are endless!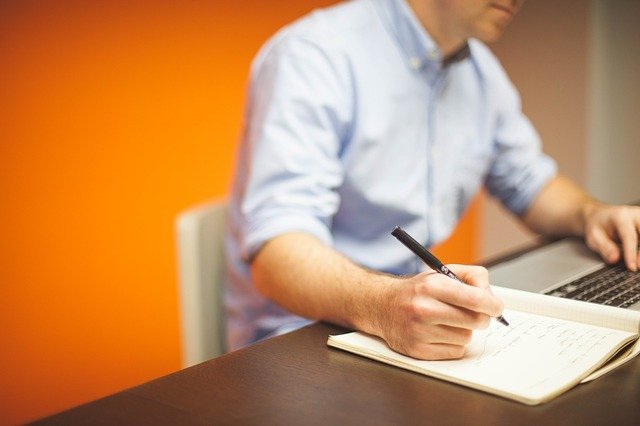 Top 10 Companies Hiring Bilingual Employees
Are you wondering where to find a position? For one thing, you could always try some business translation agency because there are always openings there. But if you'd like some diversity, take a look at the list below. We selected top firms located in different countries that look to hire bilingual employees like you.
1) UnitedHealth Group. Located in the US, it specializes in healthcare primarily, and it offers coverage to about 125 countries. Whatever language pairs you speak, you might find great offers here.
2) SAP. Founded in Germany, this firm works with software and related service provision, helping clients all over the world. If you are knowledgeable in this area, you'll be a great candidate.
3) Johnson & Johnson. It's one of the most popular family bilingual companies that work from the US and focuses on the provision of beauty & wellness products.
4) Learnlight. This coaching firm is placed in the UK, and it offers training to global clients in the sphere of languages and related skills.
5) Morneau Shepell. Working from Canada, this company provides HR consulting with top management solutions.
6) Kelly Services. This one is located in the US. It works in a staffing sector, functioning as a solid link between employees as well as businesses.
7) C & A. This Belgium firm works with fashion and clothing.
8) Unbabel functions from Portugal, selling software to assist other firms in their work with the customers.
9) Appen. It is an Australian company that helps improve products presented by various global firms.
10) Bell. It's the largest Canadian firm working in the sphere of communication.
Read also: Ways to find the best healthcare translation services online.
Pros and Cons of Bilingualism For Employers
If you are an employer wondering why you should focus on bilingual workers, in particular, we prepared a special list with reasons for you. It features both pros and cons of such a decision. We hope that this will let you make an informed choice.
Advantages
An enhanced look at other cultures. Someone who is well versed in two languages at once understands the peculiarities of both cultures. They could foster a friendlier workplace atmosphere, connect with clients from abroad with more ease, etc.
Better results. Bilinguals are known for their enhanced cognitive activity. It means they can show more attentiveness and innovativeness when working with different tasks, achieving better productivity, and bringing additional benefits to your company.
New insights. Sometimes employers who work internationally are limited to one restrictive perspective. Bilinguals help discover new ideas since they often represent two mindsets simultaneously.
More flexibility and lower costs involved. Translating a technical document can require efforts from outside translation agencies. With an employee who speaks both languages, you won't have to worry: they can easily take on a task like this. They could also serve as your international representative during negotiations, saving you the costs for an interpreter.
Disadvantages
The need to offer higher salaries. When recruiting bilingual employees, you have to show them that you appreciate their talent. These people are used to getting higher salaries and might not respond to average ones.
Displeasure coming from other workers. Monolingual workers dislike the idea of being paid less, so conflicts might occur.
More demands. Since people knowing two languages are more sought out, they are in a position to make their own demands. You'll have to respect that if you want to hire them.
Tips on Hiring Bilingual Employees
So how to attract the attention of bilingual workers? There are some tips you could find useful. Check them and consider implementing them for increasing chances at success.
Target bilinguals in particular. This should be one of the central requirements — otherwise, you'll be getting CVs from people who know only some basics of the second language yet think they're qualified enough. Be specific about what you want.
Check their circumstances. When studying CVs, check why this person is bilingual. Have they been brought up in a bilingual family? Did they receive a translator diploma? Did they learn the second language themselves and got a certificate proving it? This will help you realize how to find bilingual employees who'll benefit your firm and eliminate less fitting candidates.
Interview them in both languages. Check the potential employees' knowledge personally. Do they have strong bilingual speaking skills?
Prepare a list of screening questions. Being able to write fluently in both languages is also crucial. Check this via written questions. Ask the candidate some relevant questions; devise tests aimed to test their creativity or subject matter knowledge. You need to know every strong and weak side of a person you're hiring.
Open New Possibilities By Engaging With the Bilingual World
Eliminating intercultural barriers always brings great advantages. If you're interested in acquiring more benefits, find multilingual people to work with. They can help you transform your firm in a multitude of positive ways, building long-lasting relationships with foreign and local clients, offering new lucrative as well as creative ideas, and bringing valuable insights that will keep your business going. Of course, as an employer, you'll have to offer them something in return, too. Better payment for their services and flexibility are two core components that bilingual employees expect as they consider cooperation. Ensure them and get the results you want!